About Baird Foundation Repair
A sinking or settling foundation is a clear cause for concern for any homeowner or business owner. The cracks and uneven flooring that will emerge will not only disrupt your property's cosmetic appeal, but also create tripping hazards and obstacles for family members and visitors. And if left unsolved, the long-term damage might be irreparable.
---
About the Owner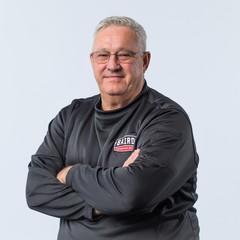 John Chaney
John Chaney was raised in Miami, Oklahoma. In 1981, John went to work with his father-in-law, W. H. Baird at Baird Foundation Repair, where he learned about the foundation repair industry from the ground up. John worked as an apprentice under W. H. for years. After Mr. Baird's untimely death, John and his wife, Melanie, became full owners of the company in 1987.
John is an industry veteran with over 30 years of experience working with foundation problems and providing long-lasting solutions to homeowners. John has completed comprehensive training in designing solutions for crawlspace and foundation problems. He is a trusted Foundation Repair Specialist through Supportworks. John takes personal responsibility to impress each customer on every job and he is proud of his company's strong dedication to customer satisfaction and initiative to exceed expectations.
---
In business Baird Foundation Repair truly understands what it takes to secure a foundation and stabilize your home or business. As the oldest residential foundation repair company in San Antonio, we are well versed in all techniques of the trade, and we'll know what's right for both residential and commercial clients. Ever committed to excellence, we have recently grown and are very excited about our new PolyLevel® offerings and increased installation capacity.
---
---
All of our inspectors and installation technicians have been professionally trained through the international Supportworks and CleanSpace networks, making them experts in the industry. And because of our dedication to customer service, you'll always feel comfortable asking us any questions you might have. Count on us for all of your foundation needs!
Looking for a price? Get a no cost, no obligation free estimate.